Our financial systems are setup to fail us by focusing on the wrong key performance indicators. They focus our efforts on short-term profits, as opposed to serving us in providing the best possible service or product to our end-customers.
In the 1950's a system known at the time as the "respect for humanity" system, and decades laters as "lean" changed the way companies look at their financials. In lean people are no longer seen as an expense to be cut to serve short-term profits. Instead, lean sees our investments in hiring, training and retaining people, as well as the continuous improvement work they do, as the single most important long-term asset any organization has. Lean whole systems thinking changes our economic intent from one focused on the bottom line profits to one focused on a more efficient use of cash and time, driven by people, for people, with a goal of providing more value-add for the end-customer. A side-benefit to looking at financials through the lens of lean is that our efforts also have a positive environmental impact.
This workshop provides an overview of how we can change the way we look at our profit and loss statement (aka income statement) and balance sheet to one more aligned with our values, our people, our planet, and our long-term profits. We do so by delving into the past and exploring the future. We look at the history of our financial systems in order to understand how we got to the current state. Along the way we learn a little double enty bookkeeping through collaborative exercises. Then we work together to find solutions for a more holistic future model.
WHAT DO OTHERS THINK OF THIS WORKSHOP?
"Loved the history of finances and how to think of people and knowledge as assets"
"Innovative thinking around our financial system"
"Love that the focus is on the balance sheet"
"Great breakdown of the financial systems we use on a daily basis"
---
KJELL VAN ZOEN
SEM Coach & Operations Coach
Energy 350, Portland, Oregon
www.vanzoen.com | https://www.linkedin.com/in/kvanzoen/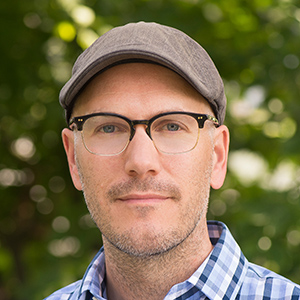 Kjell is an operations super-nerd. He currently works as a Strategic Energy Management (SEM) & Operations Coach at Energy 350, helping Industrial clients in the Pacific Northwest realize energy efficiency and reductions using continuous improvement practices. He's also a lean operations educator and super-nerd with over 20 years of entrepreneurial & consulting experience in the United States and Western Europe, Kjell has worked with businesses in the manufacturing, IT, hospitality, municipal and non-profit sectors. He has developed and delivered over 100 workshops & events focused on continuous improvement & whole systems thinking. He is the educational and events lead for Lean Portland, a professional non-profit organization focused on supporting continuous improvement and whole systems organizational thinking in the Portland area. When Kjell is not coaching and nerding out on operations he's a science-fiction fan, biker, hiker, swimmer, yoga practitioner, and drives his wife crazy by taking the doors off of the kitchen cabinets for optimum efficiency.